2016 Toyota Avalon Export from Dubai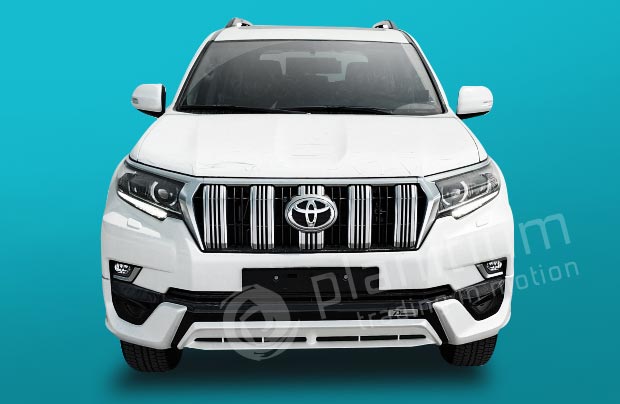 Toyota is a name that has conquered the market for all varieties of cars.  Avalon, which is Toyota's front runner for sedan, is here with a bang that will make both youth and aged, fall head over heels for it. It will have a totally new look and feel and still be reliable as ever. Toyota promises high quality, efficiency and style with the new and improved Avalon 2016.
Toyota Avalon 2016 will be available in two versions: V6 engine version with five trim levels- XLE, XLE Plus, XLE Premium, Limited and Touring. It has a 3.5 liter V6 engine with 268 hp. The transmission will be a 6 speed automatic with paddle shifters. The Hybrid version comes with three trim levels. It has a 2.5 liter 4 cylinder engine with 200 hp and will reach a 60 mph in 8.2 seconds. It has got a combined fuel efficiency of 40 mpg. It has a torque of 248 lb ft at 4,700 rpm.
The new Avalon will be a head turner in the looks department. It seems fresh and sportier with a larger grille, black- grey 18 inch alloy wheels, chrome accent for bumper and LED lighting for headlights, daytime running lights and taillights.
Toyota Avalon 2016 has a luxurious interior done in light gray with grey accents. It will have a 14 cubic foot trunk for the Hybrid variety and the rest will have 16 cubic foot ones. The inside is well built to give maximum quietness for the users. The Avalon has the best roomy inside among sedans.
The Toyota Avalon's infotainment area will please users of all age group. Avalon has a stylish wood grain finish dashboard with a standard 7 inch touch screen equipped with Toyota Entune Audio system, wireless charging, navigation and individual wheel tire pressure monitors.
Toyota keeps up its good work in providing world best safety measures. Avalon will give a safe ride equipped with safety measures like airbags, front knee bags, adaptive cruise control, lane departure and forward collision warning.
Planitium FZE is an international automotive  exporter based in Dubai and sourcing worldwide. The above information and pictures are given for customers, prospects and general public as a guidance only as all vehicles specifications and equipment vary depending on its geographic source, model and grade.
We export new Toyota cars from Dubai to Venezuela, Chile, Cuba, Colombia, Dominican Republic, Caribbean's and Bolivia and the rest of the world.